Our job is not complete until our customers receive their parts.
Every effort is taken to ensure the safe and timely delivery of our parts.
Details of every order are stored on our computerized tracking system in order to ensure revision levels, routed procedures and material certifications.
Each customer has an assigned Project Manager to contact. The PM learns component requirements, customer business ideals and keeps customers updated.
Before final delivery, our full time inspectors and our certified welding inspector will verify and sign every required document for the job router as required.
As a service to our customers, we maintain (2) flatbed delivery trucks licensed for operation in Wisconsin.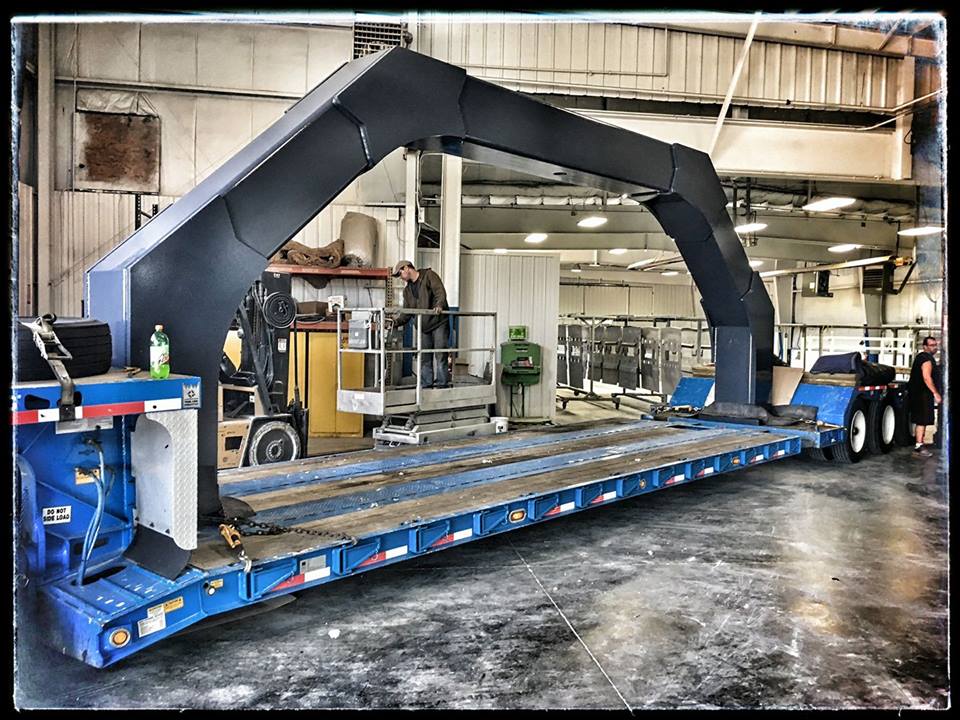 Delivery Services
For customers outside of Wisconsin, we have an extensive network of flatbed and dry van haulers that provide excellent rates to our customers based throughout North America.
Equipment Specifications
Distribution and Material
Handling Equipment
Flatbed Trucks: 18′ and 28′ in length
Maximum Bay Width: 75′
Maximum Load Capacity: 20 Ton
Standards Met
AWS-D1.1 – 92 Certified Flux Core & SMAW ASME-Sec. 9-FCAW & SMAW & Stainless FCAW
Welder qualified to Mil. Std 248-D
Capabilities
Aluminum
Brass
Bronze
Cast Iron
Copper
Stainless Steel
Steel
We can produce prototype and one-off runs to high volume production numbers. However, our niche remains in low volume, large part machining.
Lead Times: 4 weeks, typically
AutoCad 2012
Mastercam programming with direct control link
Computer system networked to all manufacturing phases
We are able to transfer documents and files via E-mail, including quotes, drawings, photos, spread sheets, CAD files, etc.
Acceptable Drawing File Formats:
.igs/.iges
Inventor
Solid Edge
AutoCAD (DWG)
DXF – Drawing Interchange Format or Drawing Exchange Format
PDF
SolidWorks (SLDPRT, SLDDRW, SLDDRT)
STEP – Standard for the Exchange of Product Model Data
(2) 10 Ton Overhead Cranes
(2) 15 Ton Cranes
(4) 20 Ton Cranes
(40) 1 Ton Jib Cranes Tied to All Building Columns
Construction Equipment
Heavy Lifting
Marine
Mining
Packaging & Printing
Paper
Pipeline & Pipeline Repair